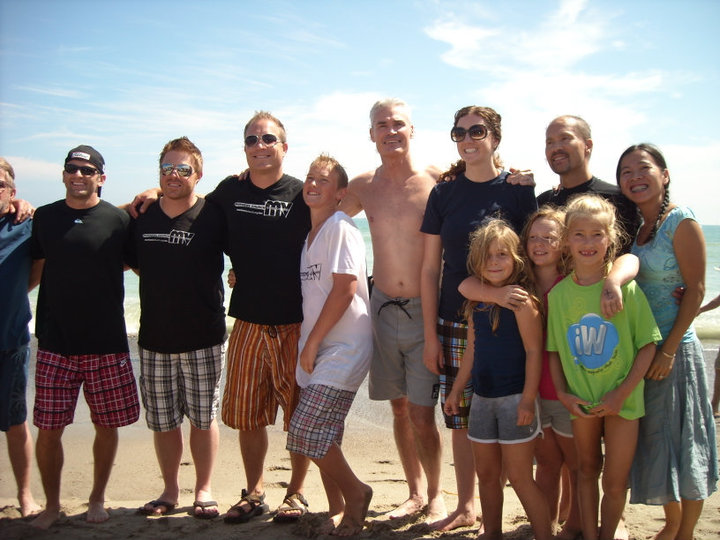 Tim Kimmel, in his book, "Why Christian Kids Rebel," explains the number one reason that children walk away from the faith is that they never see it make a real difference in the lives of their parents.
This inspires me to use my life as a curriculum…  tracing the hand of God in my past stories, but also constantly looking for ways to exemplify Jesus today in both my triumphs and failures. I point out answers to things we've prayed about. I show them the many ways God provides and make sure they know where credit is due. I live my faith out loud and up front so they cannot miss that Christ is at the center of our home. He has to become too real to deny.
Where I am challenged is in making sure my attitude doesn't discredit the reality of Christ. Not that I feel the pressure to be perfect, but I do have to be on guard when I'm tired, drained, hormonal, or frustrated by something or dare I say someone? I must press into God, ask for His strength, and allow Him to fill my emotional gaps.  Oh yeah…and get enough rest (not so easy with three kids). Otherwise, it's easy to respond in the flesh, leaving a wake of tears behind me. But even when I fail, the reality of Jesus can be seen in how I handle my failure. Oh here it comes…my favorite catch phrase, "It's all about the rebound!" If I am quick to humble myself, ask for forgiveness and model redemption, it speaks volumes to my kids.
I hope that someday, the things my children remember – their stories – will resemble a parable reflecting God's hand in their lives; the reality of Christ's presence that can be shared with their own children in the years to come.
Related Articles
Speak (anointedplace.wordpress.com)