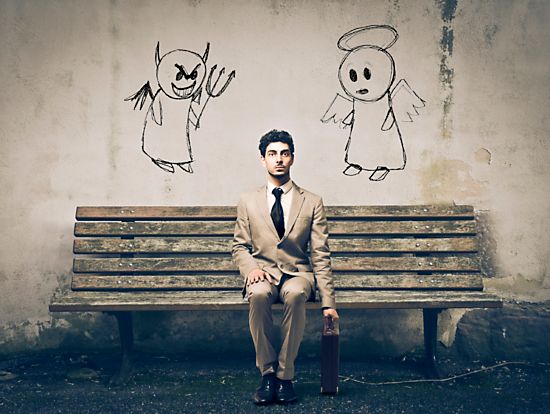 One of THOSE Days
Birds chirp loudly. The sun assaults my face. Not asleep, but not yet awake, I imagine throwing rocks at the birds.
Wait..what? I like birds. What's wrong with me? I turn my head and wince. My throat aches, my ear pounds and my head feels heavy and hurty.
Grumpy assaults me and I feel like I got hit by a tequila bottle. It must be the flu. I stumble down the stairs and reach for the coffee pot and Advil.
My daughter Faith wanders downstairs. "Mom, you have to take me to school now, Camille has a volleyball tournament so my ride fell through."
I look at the clock and growl. I have twenty minutes to get ready for work. Twenty minutes to get two kids out the door in uniforms with packed lunches and backpacks filled with the appropriate gear for the day's activities. Tim has already left for work and my man/child college student with classes that don't start until 9:00 am is still snoring. The dog looks at me and sighs.
"I know buddy. No walk. No foot snuggle. This blows cupcakes."
I gulp my coffee and burn my already sore throat.
Somehow we make it out the door. Faith asks to drive. I say "yes"  reluctantly. Driving my recently permitted daughter stresses me out. She's not a bad driver, I mean sometimes we run lights and stuff, but really, it's all the other idiots on the road I worry about.  I smile and nod yes, trying to find the nice mom hiding behind the bear.
I look at my phone and tune out as she drives. It helps with the terror.
After we arrive at the high school I take over and drive Kolby to Krispy Kreme. We load up on donuts and head to her school. I ask her not to eat in the car because we are still dealing with the red crayon marks and Capri Sun stains artistically displayed across the back seat. Did I mention I have only made three car payments on this car?
We park the car and head for the playground. Kolby finds a friend to play with and I head for the bench to rest my sick and weary behind. Along the way a high-spirited game of dodgeball interrupts. A large boy lunges for the ball but plows into me instead. I stumble and sprawl onto the asphalt.
"Sorry mam." He looks at me with big eyes. I smile weakly, pick myself up, wipe off the dirt covering my nice work pants, then limp over to the bench. I think about suing but decide he probably has a small allowance.
All I want to do is sit. I hurt everywhere. The bench hums a siren song and I blissfully sigh and plop down. But relief does not come. Instead I feel wet. Maybe it's because I am sitting in a huge puddle.
Bad words head for my mouth. If it wasn't a Christian school I might erupt.
The END of the Rope
I head to work alternating between weak laughter and snotty hiccup tears.
Then a reminder  pops up on my phone. "Speak at Divorce Care tonight."
Of course! I forgot. How silly of me.
I am supposed to share words of encouragement and motivate others towards Jesus and healing tonight. I mean I haven't showered, my voice is hoarse and my ass is a train wreck. I think I've got it covered.
No!!!!! I can't do this. I just want to go back to bed and crank up my electric blanket.
And then I remember the topic of conversation the other night at my pastor's wives group–"How do you deal with Spiritual Warfare?"
I recall my awkward response. For some weird reason I get totally nervous at these gatherings and act like a weenie because I'm painfully uncomfortable when it comes to spiritual measuring sticks–either real or imagined.
Is That a Demon on Your Shoulder?
The truth is spiritual warfare is one of those weird terms in the church world that people throw around casually. Some folks believe every bad thing that happens is demonic.
Out of toilet paper? It's probably the demons who used it up. Car broke down? Demons. Broke? Demons. It probably has nothing to do with your spending habits.
While I don't ascribe every bad thing in the world to Satan, I can say (with all certainty) that I do notice a difference before big events and occasions where God is impacting lives that bizarre stuff happens to pastors and their families. Things like random misunderstandings, arguments, illness, assaults of insecurity and doubt. The week before Christmas and Easter is usually pretty tough to get through.
And when I'm actually in tune enough to identify a spiritual warfare attack, I know it's time to start praying and ask for others to do so as well.
And this is when the epiphany cracks through my thick skull.
Hey Sam…this is that spiritual warfare moment.
The illness, the puddle, the accident on the playground, the ruined work pants–all coinciding on the day when we head over to talk to a group of people whose hearts have been ravaged by divorce. Hearts who are grasping for a shred of hope to hang on.
Maybe calling and canceling is a terrible idea.
I remember back to when I was sitting in Divorce Care after my ex-husband walked out on me and how much it meant for me to have people pour into my wounded heart and take the time to invest in my healing.
This crap day isn't some cosmic accident designed to piss me off. It's a calculated plan to steal my joy, keep me self-absorbed and completely ineffective for the Kingdom of God.
So I close my eyes and pray.
I am no wordsmith when I pray. I don't quote scripture or use big words. It's often just grunts and tears.
I whisper a simple thanks. I am grateful that even when I am defeated, whiny and pathetic, I am still loved. I plead for protection and for God to use me in spite of myself.
And the relief finally comes, not from a magical cure or less messy circumstances, but from a loving father who gives me the strength to push through.
Do not grow weary in doing good, for in due season you will reap if you do not lose heart.